Having a well designed website is a good way to attract potential clients to click on your website to find out more about your services and products. A website is almost a representation of your physical store. Therefore it is very important that you design it well so that users feel comfortable browsing (or scrolling) your store (website). Making it user-friendly is important, and building a website is seriously no easy feat. That's why it's best for you to hire a website design firm to help you with the task of building your website.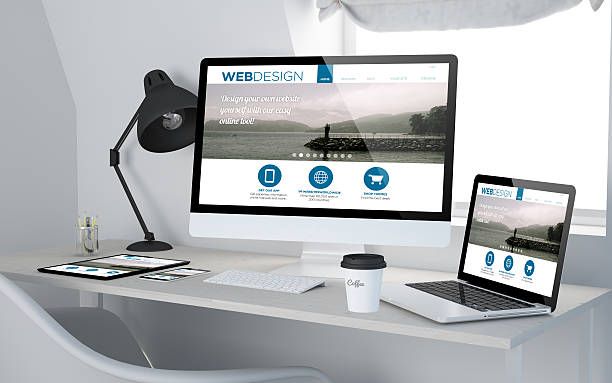 Here are some tips and trick to hiring a reliable website design firm to build your website: 
Check for their expertise. This means looking at their portfolio and seeing their past work to see if it fits the style of website you would like to build for your business. Make sure that the company you are working with fits your style. This is important because you need to make sure that miscommunications are less, therefore if a company has a completely different style when building and designing websites, there might be a lot of back and forth which can cause a lot of hiccups in the process. Companies that uphold professionalism are good especially if their experience shows that they have lots of experience with different types of projects. 
Communication. Your communication between your company and the website design firm is crucial to making sure everything goes as planned. You do not want a company that is unprofessional in the sense of creating your website, especially if they do not communicate well and tend to get defensive about their work. If a company shows appreciation towards your comments and constructive criticism, that's a good sign that they are willing to accept your wants and needs to put them into place while designing your website. 
Quality. There is no point in rushing it if the quality of the design is bad. A good design will always be responsive, meaning your website design firm has to make sure all coding is done well, and everything that can be clicked on your website lands on where it should land. Bad designs may have dead links that lead clients nowhere, which is not a good thing to have on your website and it will make your customer click out of your website and spend less time on it. A good website should retain your customers' attention to stay on your website for longer, and this is all up to the designers as they will be in charge of checking your website's response and timing. 
Budget. You need to make sure that the budget fits your expectations as well. If you are not willing to pay RM10,000 for an item but expect it to have the quality of a RM10,000 item, isn't that just wrong? Therefore, draw up a good budget and be willing to go a little out of the budget as well. Like we mentioned earlier, your website is like your physical storefront, you want it to be done well and able to attract customers. Definitely discuss a maximum budget with the designing firm but don't let them take you for a ride! Remember that website designing is not a thing you can DIY on your own, so make sure to be generous with your budget for the best outcome.